Providing Best Solutions
Every time you smile at someone, it is an action of love, a gift to that person, a beautiful thing.


We are family friendly facility. Bring your family members and we will happy to assist any ages from kids to elder.
Here at Alex Tsai Dental we believe that a healthy body starts with a healthy smile
Our Staff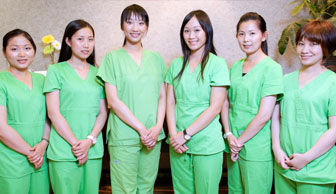 A smile is an inexpensive way to change your looks.
We are a full service facility and provide fillings, dentures, braces, bridges, implants, children's dentistry, root canals, crowns, treatment of gum disease, extractions of wisdom teeth and more.