VENEERS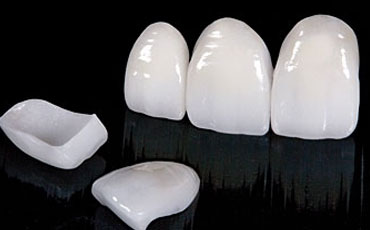 A veneer is a layer of tooth coloured material, usually porcelain, which is cemented to the facial surface of the tooth. Veneers are also used to improve the appearance of teeth particularly if they are discoloured. A veneer may be placed on one or more anterior teeth to improve the colour of the teeth or perhaps to close in a large gap between teeth. This procedure is much less invasive than a full coverage restoration and it preserves the natural structure of the tooth. Ask us for more information.
COMPONEER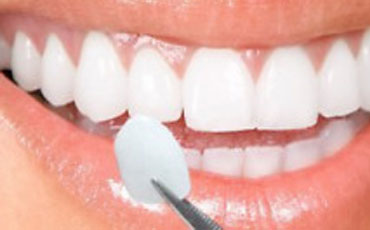 Composite enamel shells.
Componeer is an innovative and easy-to-use system for restoring anterior teeth. Componeer are polymerised, prefabricated nano-hybrid-composite enamel shells that combine the advantages of direct composite restorations with the advantages of prefabricated veneers. The treatment with Componeer showed excellent aesthetic results. This technique is simpler than direct composite veneers. The specific characteristics of the system can promote results with greater aesthetic longevity. It is important to highlight that this procedure does not replace the already established veneer technique with dental ceramics.
WHITENING (bleaching)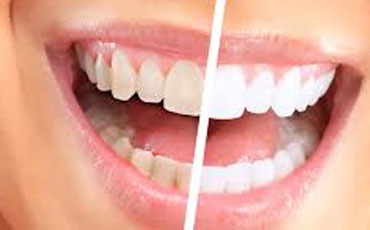 Teeth whitening is the process of using bleach or other materials to make teeth look whiter. The materials remove stains or other discoloration from the tooth surface. In general, there are two different types of whitening procedures that may be performed. One procedure is done in the dental chair where a hydrogen peroxide solution is applied to the targeted teeth and a light is used to accelerate the process. This is often referred to as laser bleaching. The second whitening system is one that you can do at home. An impression is taken of your upper and lower teeth so that a custom bleaching tray can be made. You will be supplied with a gel that is placed in the tray and you leave it in your mouth for a specific time, sometimes overnight. It is very important to follow home care instructions carefully and not exceed the time when leaving the bleach on the teeth.